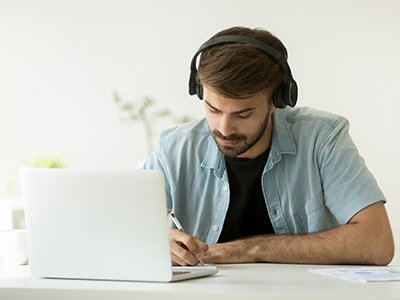 Introducing Live Web-based Instructor Led Courses
The Stone and Tile School is developing a broad selection of live, web-based, instructor-led courses. These courses will include advanced training, business development, and other courses of value for the stone and tile professional. They are designed to complement, not replace the Hands-on courses, and will be taught by respected experts such as Fred Hueston, Deborah Shaw-Nelson, Dean McArthur, Joyce Harris, and Brian Kornet, among others. Read this article to learn more.
Topics slated will include:
Historic Restoration and Preservation
Safe and Compliant (OSHA safety)
Business Bootcamp Courses
Sales & Marketing
Creating Case Studies That Drive Business
Web-based training means you don't have to worry about travel and hotel arrangements, renting a car, or taking several days off of work. All you have to do is log-in from your computer at the scheduled time. The courses are live and instructor-led (though they will be recorded), allowing you to interact with the instructor and your fellow students in real time.
Course login and materials will be emailed to you once you register.
If you wish to be notified of upcoming web-based courses, enter your email in the "sign up for course announcements" field located in the footer (the bottom section) of every page on this website.
---
To learn more or to register for a course, contact us online or call (407) 567-7680 today.