Tile & Grout Cleaning / Sealing
Upcoming Course Dates
11-14-2020 through 11-15-2020
12-12-2020 through 12-13-2020
01-16-2021 through 01-17-2021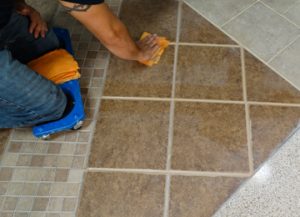 Course Overview
This course covers basic stone and tile identification, chemical selection, and hand tool usage, as well as portable high-pressure units and truck-mount units. You will receive extensive hands-on Color Sealing course. Our course facility has 2000 square feet of tile with 10 different types of floors, so you will get to experiment and learn how to work with the same types of floors and surfaces as jobs in the field.
Course Topics
The basics of stone and tile identification
Chemical selection
Hand tool usage
Portable, high-pressure units, as well as trunk-mounted units
Extensive hands-on ColorSeal course
Average rating:

34 reviews

Hands on was very helpful

Enjoyed the course, from learning about the tools, equipment, materials needed to do the job and reasonable cost. The hands on was also great since this is new to me.

Hands On

John Freitag and his team at the stone and tile school are serious about your course. Each individual has their own floor machine during their class. This is important for someone with no experience in marble restoration. It's easier for the instructor to observe and see where you may need guidance. John and Butch are very knowledgeable. They are willing to teach you how to succeed in the marble maintenance and restoration industry.With their knowledge and the ability to pass it on to you in a understanding way means you will succeed after attending their school. Thank you.