Our Stone and Tile Training Facility
The Stone and Tile School in DeBary, Florida (about 15 miles north of Orlando) boasts a 4,500 square foot facility that is fully equipped for training in marble, travertine, limestone, terrazzo, granite and other dimension stone and tiles.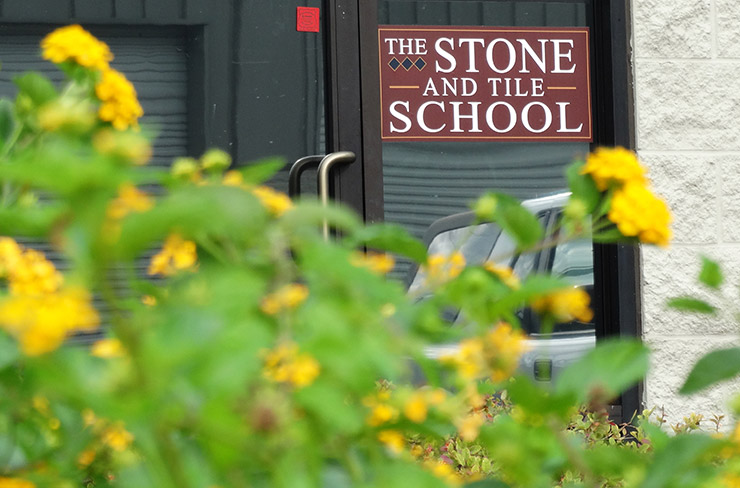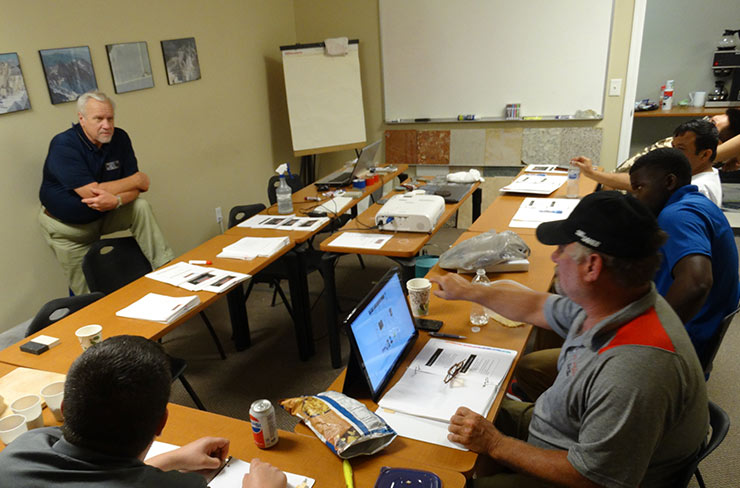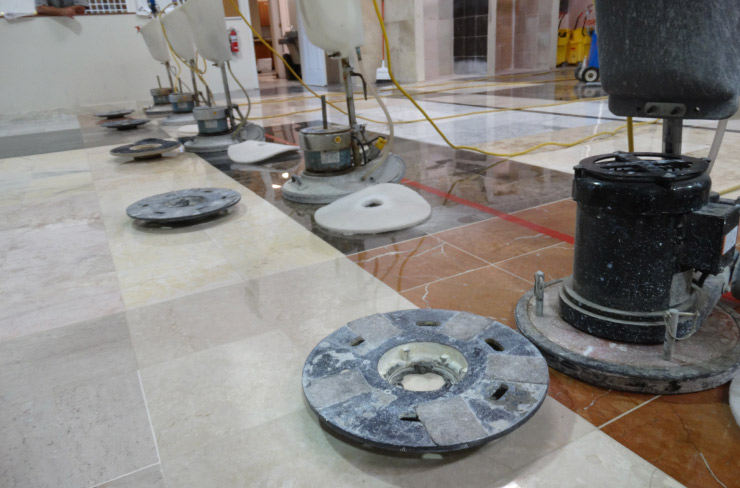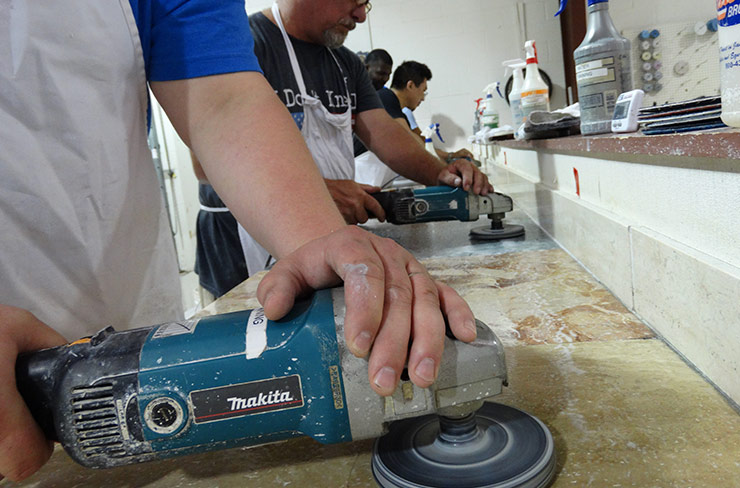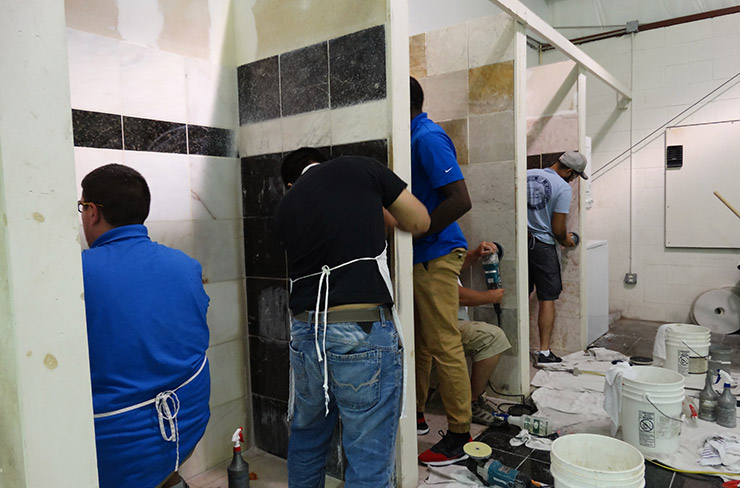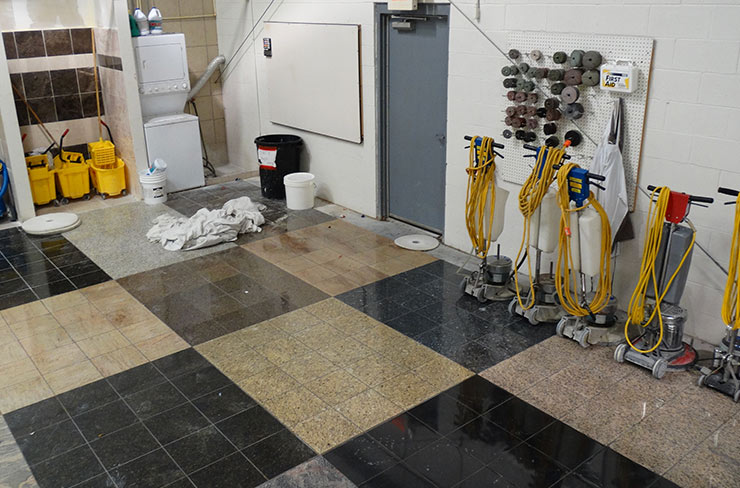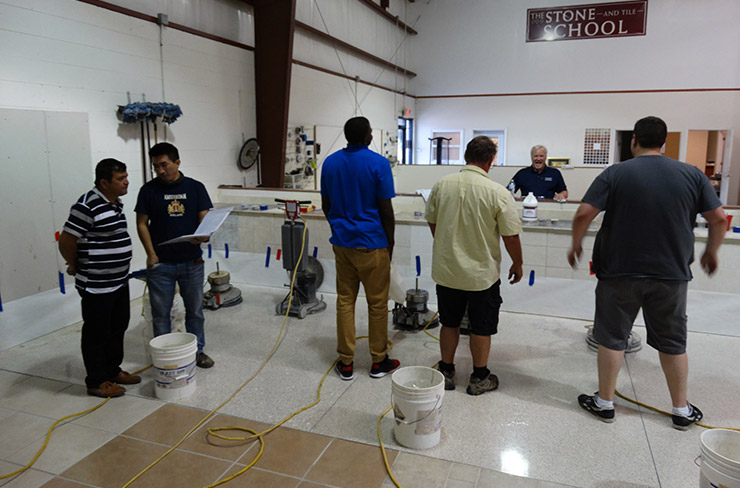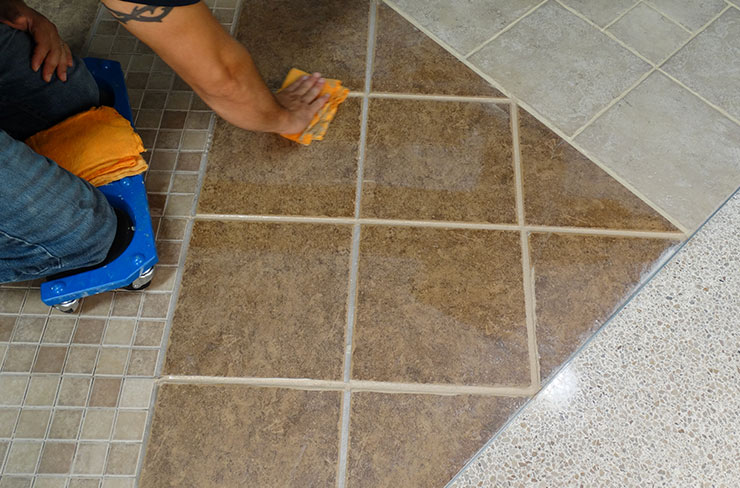 Our spacious facility includes:
950 square feet of various marbles, limestone, and travertine floors
200 square feet of both cement and epoxy based terrazzo floors
40 different types of marble
400 square feet of granite floors
12 different types of granite
240 square feet of marble walls with different inlays
20 different types of marble and granite countertops
300 square feet of tile and grout floors and walls
Our training classrooms have been carefully and strategically designed to optimize the learning experience for the student. Multiple hands on work areas and real life situations are created in the classrooms. The stone classroom lets the student work up against wood floors, carpeting and drywall, on a wide variety of stone types, in tight spaces, around obstacles, and in corners. The tile and grout classroom and the 'in the field' training have been designed to prepare the student for the real world. In all training classes, various methods, tools, machinery and products are introduced and available to use. The instructors may make specific recommendations, but our belief is the student is best served when given the opportunity to see and try for themselves what options are available.
Learn more about our courses today!