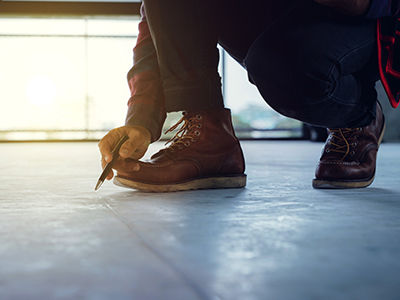 Advanced Training: Troubleshooting and Inspection to be offered June 17-20, 2019
Failures, poor installations and other issues with stone and tile flooring are on the rise. Restoration and installation contractors, architects, building engineers, maintenance staff, and anyone else who has to deal with stone and tile installation and restoration can benefit from a new course being offered here at The Stone and Tile School, Troubleshooting and Inspection.
About the Troubleshooting and Inspection Course
In this comprehensive four-day course, June 17-20, 2019, students will gain valuable knowledge about stone and tile failures, troubleshooting, and inspection, such as understanding the structure of different kinds of stone and materials, fabrication and installation requirements, physical and chemical testing, expert witness testimony, and much more. In addition, one day will be spent in the field examining failures. For those who wish to be certified inspectors, the Troubleshooting and Inspection course will also offer certification, with the test being given on the last day. The cost of the class is $2500.00 per person. To learn more, visit the Troubleshooting and Inspection course page.
About the Instructor
The instructor for the Troubleshooting and Inspection course is world-renowned stone industry expert and Chief Technical Director for Stone and Tile PROS, Fred Hueston.
---
Class size is limited, so if you are interested, reserve your spot today. To register, call (407) 567-7680.