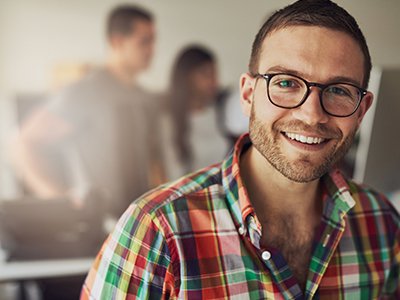 Seven Important Steps to Starting Your Business
So you want to start your own stone restoration company and you're looking for a checklist of what costs and other considerations you will need to think about? We get asked this question a lot. The good news is, that unlike many other businesses, you can be up and running and heading toward a successful business within a few weeks and without a huge financial investment.
Here are the seven most important steps to starting your business:
Proper Training
Equipment Purchase
Business Entity Set-up
Insurance
Business and Accounting Management
Marketing
Managing Jobs
Let's have a closer look at each…
1. Proper Training
Stone and tile restoration goes way beyond just cleaning and sealing. It is an art and a science that requires training and hands-on practice with a qualified instructor who has specialized skills, knowledge, and experience. (Even seasoned industry professionals must continue their education and training to master the latest equipment and technologies and improve efficiency.) Your start-up training should include how to grind, hone, polish, repair, restore, and seal marble and other natural stone, floors, walls, and countertops, as well as how to clean, seal and make repairs to tile and grout. At The Stone and Tile School, you can expect your training to take about nine days. That's nine hard, intensive, exhausting days, but you'll walk away prepared to take on real-world jobs. The cost of training, depending on which courses you take, will be from $2,300 – $4,400.00.
Later, when you're ready to take it to the next level, you can add more highly specialized skills such as inspection and troubleshoothing, historic property preservation, and more.
2. Equipment Purchase
Expect to spend between $6,000.00 to $7,000.00 in equipment and supplies. This will include a floor machine, hand tools, diamond pads, impregnating sealers, and other supplies. Try to avoid buying individual equipment from several different suppliers. For example, a floor machine might be less expensive on one website than on another, but what they don't tell you is that you can't use the machine to polish the floor on your first job without first purchasing a water tank or that the water tank you purchased from another supplier won't fit on their floor machine. To avoid being nickeled and dimed to death and ultimately paying more than necessary or going to your first job only to discover you are ill-equipped, it is best to look for a recommended starter kit that includes everything you need to hit the ground running.
3. Business Entity Set-up
There are many types of entities, such as sole proprietorship, limited liability company (LLC), corporation, and sub-chapter S corporation. Each entity has its own advantages and disadvantages. Evaluate each option from a tax standpoint and assess any legal liability considerations, then determine which one will best fit your business. An affordable, reputable online legal service, such as Legal Zoom, can help you select and properly create your business entity, usually within just a few days. The costs will be several hundred dollars typically plus the cost of a business attorney if you decided to go that route.
You will need to establish a business phone number and address. For small companies that want to have a professional image, consider using a phone service like Grasshopper. It's very affordable and extremely versatile. Expect your monthly cost to be well under $100.00.
4. Insurance
A single catastrophic event or lawsuit can eradicate your business. Insurance requirements vary, depending on your location. Do some research on professional liability, property, home-based businesses, product liability, vehicle, business interruption, and other insurances, so that you can make an informed decision about what type of insurance you will need to protect your business and fulfill your local legal requirements.
5. Business Account Management
You'll need to open a business bank account. If you plan to accept credit cards, you will need a merchant bank account. Once you have a business bank account, set up an accounting system, such as Quickbooks, Freshbooks, etc., so that you can keep your finances organized and easily collaborate with an accountant as your business grows.
6. Marketing
Be sure to entrust your marketing work to a company that knows what it is doing and has a proven track record of results. SurpHaces, the parent company of The Stone and Tile School is a company that works almost exclusively with stone, tile and surface restoration and maintenance companies and can play a vital role in helping you look good, get you up and running quickly and affordably, provide valuable support, and help drive business to you.
First things first—build your brand. You will need to design a strong brand. Please don't try to design your logo yourself unless you are a trained designer. Your brand is essential and foundational to any kind of marketing you do. You can expect to spend anywhere from a couple of hundred to a thousand dollars for your brand development.
You will then need to order business cards and brochures. You can get both for a few hundred dollars.
A strong web presence is very important for a new business. People use the web to find service providers the way they used to use the yellow pages. You don't just want to be on the web, you want to be all over the web and anywhere else your prospective customers are looking. A sleek, user-friendly, professionally designed website can cost several thousand dollars, but there's really no way of getting around this expense. Cheap, drag and drop websites will only make you look like a cheap, drag and drop company. Residential and commercial customers in the stone and tile industry tend to be more high-end than other service industries, such as carpet cleaning, plumbing, and the like, and they want to entrust their investment to a high-end, reputable company. Spending the extra money to have a website that demonstrates your professionalism is worth it in the long run. Expect to spend a minimum of $3,000.00, but ask about financing options.
Start building a network referral base immediately, meeting tile shop owners, property managers, architects and designers, emergency restoration services that specialize in water removal, and stone fabricators. Don't forget about realtors, who need to make properties look good before selling them, which may entail honing and polishing the scratches and etch marks off of countertops or floors. How much does building a referral network cost? It's sweat equity, plain and simple, but it offers a big payoff.
Internet marketing is crucial. In addition to a professionally designed marketing collateral, you'll need a marketing company that can help your website show up on the first page in search results. Organic placement takes time, but it is important. Expect to pay several hundred dollars per month for a company that knows what they are doing. Google Adwords is a very reliable solution that will not only get you to top of search engines immediately, but offers a solid return on investment. With Google Adwords, expect to spend several hundred to several thousand, increasing your budget as you are able afford it.
What impression does your work vehicle make? Consider the appearance of your work vehicle. A newer or more professional-looking vehicle will represent your company well, whereas a beat-up, unsightly vehicle can leave people with a negative impression of your company. Getting a vehicle wrap is a great way to instantly improve the appearance of your work truck or van. You should consider a vehicle wrap or partial wrap as a marketing expense, because it literally transforms your vehicle into a rolling advertisement. Getting artwork on your work vehicle can cost hundreds to several thousand. But it's well worth the investment!
Reviews and Case Studies. Getting customer reviews and adding case studies of your most impressive jobs to your website are great ways to convert site visitors to customers and convey the quality of your work. It's also very effective for improving your organic search results.
7. Managing Jobs and Customers
You'll need a solution for managing prospects, customers, and jobs. Investing in a field service management program will help you stay organized so that you can maximize your opportunities for future business. A good program is both intuitive and flexible and will help you to effectively manage your schedules, work crews, jobs, and calendar, as well as create estimates, run reports, and much more. Expect to pay a monthly subscription of less than $100. Need recommendations? Call the folks at surpHaces.
Other Considerations
When you hire employees, you will need to get workmans' comp insurance, a written health and safety program with clear procedures for reporting injuries, illnesses, incidents, and other safety and health concerns, and a written HAZCOM program.
For more intensive instruction on how to help your business succeed in the stone and tile industry, from how to price and bid on residential or commercial jobs to understanding the sales cycle and more, register for our Sales and Marketing course.
---
Although The Stone and Tile School does not sell equipment, supplies, or marketing services, we do recommendation students to companies we trust. For example, we can refer students who are starting a business to a resource and support company that works exclusively with stone and tile contractors so that instead of coming up with $15,000 or more in start up costs for training, equipment, a website, and marketing materials all at once, they can arrange a contract with more manageable monthly payments. Contact us online or call 407-567-7680 to learn more.