How Start a Stone and Tile Restoration Business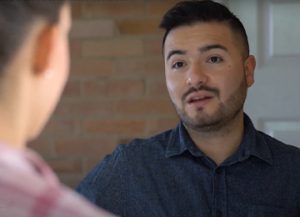 Course Description
Stone, tile, and hard surface repair and restoration is a skilled trade that can be a source of reliable income and professional growth.
If you want to be self-employed and start your own business, this course will arm you with the information and resources you will need to get started.
This course is taught by Deborah Nelson, founder of SurpHaces and a successful entrepreneur with decades of experience. Her unique insights will help you hit the ground running in your surface restoration business!
Course Content
Equipment and Supplies
Pricing jobs
Equipping your vehicles checklist
Your business name and

entity

Legal considerations
Hire a CPA
Get your EIN
Get a bank account
City, county, and state licensing
Contractors license
Insurances (liability, worker's comp)
Securing your domain name
Creating your email address and signature
Telephones
Hiring employees
Employee handbook
OSHA required safety and written HazCom
Forms you will need for hiring
Payroll service
Sales tax
Branding and collateral
Logo
Website
BC
Brochure
Managing your jobs and record keeping
Jobber
Bookkeeping systems
Sales and marketing
Referral network
Reviews
Case studies
Vehicle graphics
Social media accounts
Google My Business
---
People who take this course often also take…
Essential Marble and Stone Restoration. This course is designed to give a strong foundation for those new or recent to the stone restoration industry, or for the more seasoned contractors to learn ways to improve efficiency and productivity.
Sales and Marketing for Owners and Managers. This live webinar (two, 2-hour sessions) is designed to arm you with ideas, tools, and information to build your business. Learn how to build your referral base, effectively reach prospects, convert them to customers, and much more!
How Start a Stone and Tile Restoration Business