Grout Color Sealing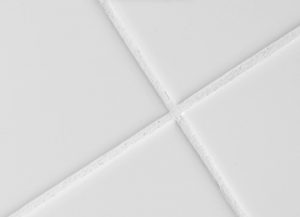 Course Overview
The tile and grout cleaning industry is highly competitive. Adding grout color sealing to your arsenal of services will set you apart from the competition as a top-notch service provider who offers customers options and solutions that meet their individual needs. Grout color sealing is highly profitable, too. This course will help you achieve your goals through training and support, as well as help minimize mistakes and shorten your learning curve, so that you can save time and money. We recommend you take the course in its entirety, but keep in mind that it is designed for you to easily navigate topics so that you can focus on areas that are the most important to you. Ongoing support and valuable resources to help you launch your business are included.
Course Content
This course, taught by Steve Aleric, seasoned grout color sealing expert and creator of Color Seal Pro, begins with covering the basic processes, equipment, and chemicals involved in surface and grout cleaning and preparation for color seal application. Then, it details the entire application process, from small tiles and large tiles to common pitfalls and haze removal. Students will also learn about the sales process, how to use the sales demo kit, and pricing jobs. To wrap up this course, Steve covers frequently asked questions and offers valuable helpful hints for tricky situations like tight areas or grout adjacent to some other surface.
Students who take this course will also learn how setting realistic customer expectations at the point of sale and delivering consistent results are key. It addresses the needs and issues that tile cleaning technicians encounter and the importance of having the knowledge, skills, and tools necessary to succeed. Business owners who take this course learn how to grow their businesses by helping improve customer satisfaction, retention, develop new revenue streams, and open new markets.
Students that complete this course will:
Earn a Certificate of Completion
Will be provided with a CSP Trained and Certified badge for their website and collateral material
Valuable marketing resources included with this course include:
Salesman/demo kit (value $89)
Professionally designed brochure template, ready to be personalized with your branding
Boilerplate web content, which can be customized / edited to fit your needs
Optional
Professionally produced video license can be purchased that explains grout color sealing to your customers. This video closes sales! Want it personalized with your branding? No sweat. Just let us know.
---
People who take this course often also take…
Commercial Maintenance. Want to improve your cash flow and build recurring income while saving your clients money? This Live eLearning course will prepare you to develop and sell properly managed maintenance programs.
Case Studies: Creating Web Case Studies That Drive Business. In this course you will learn why case studies are crucial for your business marketing strategy, what you can do on the job site and afterward to help case studies powerfully demonstrate your expertise, and how to get the most mileage out of every case study added to your portfolio.
| | |
| --- | --- |
| Instructor(s) : | Steve Aleric |
| Tuition Fee : | $495.00 |
| Duration : | |
| Course Type : | eLearning |