Engineered Stone Restoration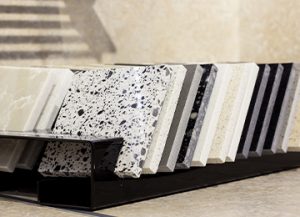 Course Description
Don't miss this opportunity! Engineered stone sales have skyrocketed since this material first came out. Do you know how to restore engineered stone?
It seems everyone is purchasing it these days, which means the demand for qualified restoration pros has increased exponentially. This 2-day course will educate you on what you need to know to service this product.
Natural stone and engineered stone can both be repaired and restored, but there are key differences in engineered stone that will influence your repair and restoration methods. This course will educate you on the properties of engineered stone, prepare you to confidently work on this material, and provide valuable information you can reference as needed as you begin working on engineered stone jobs.
Course Content
How does engineered stone differ from natural stone?
What is engineered stone?
History of engineered stone
How engineered stone is made
Engineered stone binders
Engineered stone identification
Warranty considerations
Problems and defects
Working with engineered stone
Refinishing and polishing
Scratch removal
Polyester versus epoxy
Filling pits and holes
Crack repair
Bidding on engineered stone repair and restoration jobs
---
People who take this course often also take…
Master Course (Hands-On). This course includes all three: Marble and Stone Restoration and Walls and Countertops, and Tile and Grout Cleaning/Sealing.
Case Studies: Creating Web Case Studies That Drive Business. In this course you will learn why case studies are crucial for your business marketing strategy, what you can do on the job site and afterward to help case studies powerfully demonstrate your expertise, and how to get the most mileage out of every case study added to your portfolio.
Engineered Stone Restoration
| | |
| --- | --- |
| Instructor(s) : | Fred Hueston |
| Tuition Fee : | $1295 |
| Duration : | 2 Days |
| Course Type : | Hands-on Training |
Upcoming Course Dates
11-29-2021 through 11-30-2021